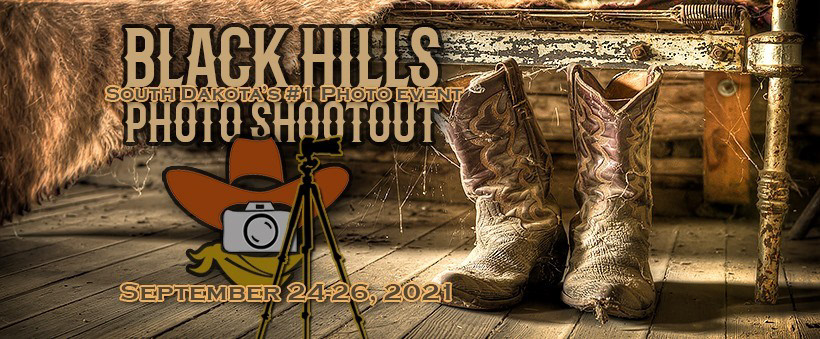 Friday
The Event will kick off with a Pre-Conference Special Event at the 1880 Town, where there will be several scene specific stations set up and led by Shootout INstructors! 
The Check-in/welcome/keynote event will be held Friday afternoon/evening at a very special location (TBA) We are planning to have a keynote speaker (TBA). Watch on Facebook and here for announcements.
saturday
On Saturday we will have two Primary Photography Sessions, one in the morning and one in the late afternoon (times will vary somewhat). In addition to that, we have a guest speaker lined up for a Lunch n' Learn session to learn about South Dakota's top architectural spots (hopefully this will plant seeds for your next photo shoot)
On Saturday evening, we are planning to hold a social event where you can visit casually with the Black Hills photo shootout instructors. After this event, there are optional "Night owl" Sessions to register for.
sunday
on sunday, we will again have two primary Photography sessions. one in the afternoon and one in afternoon. The afternoon session is a bit shorter in order to allow a bit more time to head for home after the event. between sessions  we are planning to have another lunch n' learn guest speaker during a lunch break.